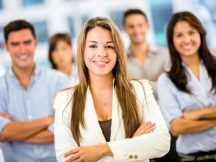 Phone:
Mobile:

02 1111 2222
0411 222 333

Address:
11 Street Name Suburb, State, Australia, 1111
Sponsors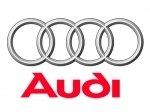 CEO
Welcome to Basic Website !
Demo Site: www.webeehost.com/demo

Have a look how much you can do with your Basic Website.
Affordable Price & high quality.
Don't waste your time and money any more. You only have to pay $100 per year for the website hosting fee.
Quick & Easy.
You can build and publish your website just in a day.
Powerful CMS
Just Do It Yourself using easy-to-use 'Content Management System' with Web Editor. Webee will do the rest.
Need Customisation?
Please refer to the following reference sites to see customisation available.

Reference Site #1: www.goldcoastbutterflies.com.au
Reference Site #2: www.rivercityhornets.com.au
Images & YouTube videos
You can add images or YouTube videos to your website easily using the Web Editor as followed.
Optimisation
Smart website optimised for most popular browser types & mobile devices
Internet Browsers

Smart Phone

Tablet




iPhone,

Galaxy Note,

etc.

iPad,

Galaxy Tab,

etc.
Email Hosting
※ Please refer to the website, www.webeehost.com for more details.
※ How to order?
Go to http://www.webeehost.com/webeehost/page5.php and fill in the order form.
(Select the "Starter Website for NEIS" from the Website Plan drop-down menu.)
[Note] You should have your own domain name registered. If not, please go to http://www.webeedomains.com and secure your domain name first.
Hope your business successful.

(LIKE US ON FACEBOOK: @webeehost / FOLLOW US ON INSTAGRAM: #webeehost)