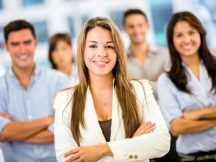 Phone:
Mobile:

02 1111 2222
0411 222 333

Address:
11 Street Name Suburb, State, Australia, 1111
Sponsors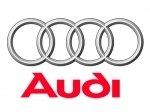 Vision & Mission

Vision: outlines what the organization wants to be, or how it wants the world in which it operates to be (an "idealised" view of the world). It is a long-term view and concentrates on the future. It can be emotive and is a source of inspiration. For example, a charity working with the poor might have a vision statement which reads "A World without Poverty."
Mission: Defines the fundamental purpose of an organization or an enterprise, succinctly describing why it exists and what it does to achieve its vision. For example, the charity above might have a mission statement as "providing jobs for the homeless and unemployed".
Values: Beliefs that are shared among the stakeholders of an organization. Values drive an organization's culture[citation needed] and priorities and provide a framework in which decisions are made. For example, "Knowledge and skills are the keys to success" or "give a man bread and feed him for a day, but teach him to farm and feed him for life". These example maxims may set the priorities of self-sufficiency over shelter.